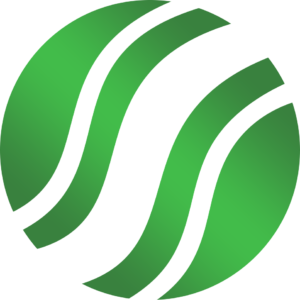 Sta. Clara International Corporation
Building your way to the future
Job Summary:
The ESH Head assumes the lead safety position on the project and is responsible for monitoring and administering a pro-active Construction Environmental Safety and Health Program. He will act as an advisor or secretary to the Project Manager and provide assistance in recognizing, evaluating and subsequently eliminating or controlling hazardous acts or conditions. He will work in close coordination with Project Manager and Construction Manager.
Detailed Job Description:
Assists the ESH Manager in the implementation of the CESH program at the project sites.
Responsible to support and monitor the process of provision and use of PPE.
Responsible for verifying compliance with this procedure through periodic assessments and reviews. All non-compliances shall be brought to the attention of the Project Manager.
Responsible for overseeing the enforcement of Safety Code Policy at project site.
Responsible to ensure that all the information required in the KPM was accurately and provided in a timely manner.
Reports accident / incident investigation within the reporting period.
Responsible for the development, coordination and maintenance of SCIC ESH system ensuring all personnel are fully supported with guidance, training, equipment, documentation, inspection and audit covering all ESH and welfare matters.
Has the authority to the STOP WORK POLICY of any activities contradicting with good ESH practices that jeopardize the safety and health of the personnel and the image / reputation of the company.
Prepares ESH Reports (Weekly, Monthly Quarterly and Annually) of safety and health programs of establishments.
Prepares HIRAC / AIRAC risks assessment at project sites.
Present during the scheduled safety inspections by authorized government agents and as requested during regular health and safety committee meetings.
Directs audits of ESH requirement every month reviews as necessary to ensure effectiveness of health and safety management system and to ensure regulatory compliance.
Develops and provides basic ESH training and induction to all newly hired employees, workers and visitors.
Promotes communication and coordinates on the safety for all the operation activities.
Carries out safety monitoring on the work area on safety health and environment issue.
Conducts Weekly ESH Coordination Meeting and Monthly ESH Committee Meeting.
Complies and analyzes EHS statistic manpower report prior to weekly / monthly submission of Key Performance Report Measures.
Takes immediate action on any unsafe act and condition.
Carries out findings / observation on unsafe act / condition and records issued citation to all violators.
Participates and complies to all records for external audits / internal audits conducted by a Third Party and Central Office.
Prepares minutes of the meetings and notifies all members of the Safety Committee for the meeting.
Conducts a proper investigation and documents the incident, furnishing the Project Manager a report. Follows-up and provides assistance with incident investigations and root cause analysis
Other tasks that may be assigned from time to time.
Job Features
Job Category
Rank and File
Educational Attainment
Graduate of Civil Engineering, mining or mechanical engineering course
Age
At least 5 years of experience in engineering, procurement and construction (EPC) projects. . Has managerial experience of at least two (2) years
Others
Has a valid DOLE-BWC Accredited OSH Practitioner Certificate for Construction. Has attended the 40 hours DOLE- Accredited on Construction Occupational Safety and Health Training and other related trainings