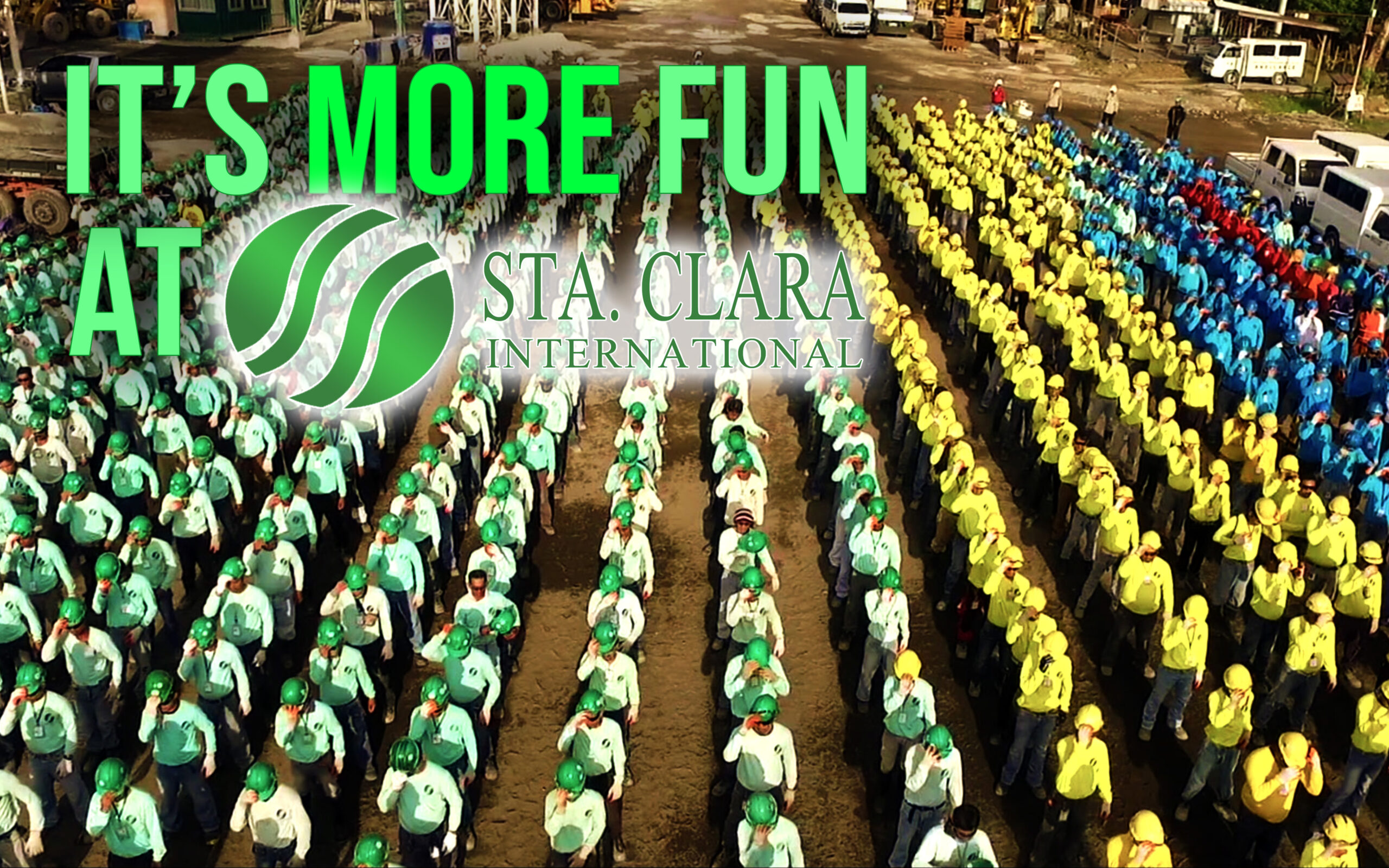 Here are 10 reasons why you should join Sta. Clara
It's all about putting people first! SCIC offers an exceptional workplace with unlimited opportunities and inspiring projects for its people. Here are 10 reasons to join SCIC!
1. Industry Leader

Established in 1976, we are one of the preeminent construction companies in the Philippines. We have a wide range of projects including power plants- hydro-electric, diesel-fired, solar, wind power plants, land development, reservoir and dam, tunnel and micro-tunneling, railways, roads, and bridges, substations and transmission lines, industrial building projects, water treatment plants, and horizontal directional drilling projects. You name it, we did it!

2. Accredited AAAA license badge

We are one of the biggest contractors in the Philippines and we have defined excellence with the highest award of the AAAA license, satisfying the high technical expertise, building a track record, and financial capability of at least a net worth of Php 1 billion by PCAB, the implementing board of the Construction Industry Authority of the Philippines (CIAP).

3. ISO certifications on our shoulders

In everything that we do, we highlight a high-quality set of standards. We have the following certifications: 1) ISO 9001:2015 Quality Management Systems, 2) ISO 14001:2015 Environmental Management Systems, and 3) ISO 45001:2018 Occupational Health and Safety Standard.

4. World-Class Opportunities

Seize global opportunities with our acquired international projects you can get yourself into and discover the world with our wide global network of firms.

5. Community Engagement

We are highly involved with several communities where our projects are located. We stimulate volunteering, community improvement works, and local employment activities to deliver innovation, change, and collaboration for several individuals.

6. Local Options

Explore and take part in our local projects for the service of our fellow Filipinos.

7. Diversity and Inclusion

We are a mix of industry leaders and junior engineers! We built a workplace where everyone is can grow and be recognized. Together we build a collection of minds stimulating an effective collaboration and more ideas to innovate in the engineering industry.

8. Career Development

Our people's learning opportunities are our priority with a series of activities in store for them. We take pride in our employee's development throughout their years of stay with us.

9. Employee Engagement and Support

SCIC is the place to reach your full potential. As much as we encourage our employees to use all their abilities, we empower them through supporting activities such as training, team building, and sport.

10. Creating Impact

We have integrated corporate social responsibility as part of our operations to achieve sustainable socio-economic development. Joining our company allows you to generate positive change. Exciting projects are coming your way and we want you to be part of it!