After their recent acquisition of LF Logistics – a contract logistics company with multiple distribution centers across Asia, the global shipping mammoth based in Denmark – Maersk, envisioned the largest and most advanced regional distribution center in Southern Luzon where most large manufacturing plants are based in. After a few years of intensive planning and preparation, Maersk successfully signed a 15-year lease contract with Precos, Inc. – a Philippine-based land developer under the Solid Group, Inc, allowing the company to begin erecting their mega facility here in the Philippines finally.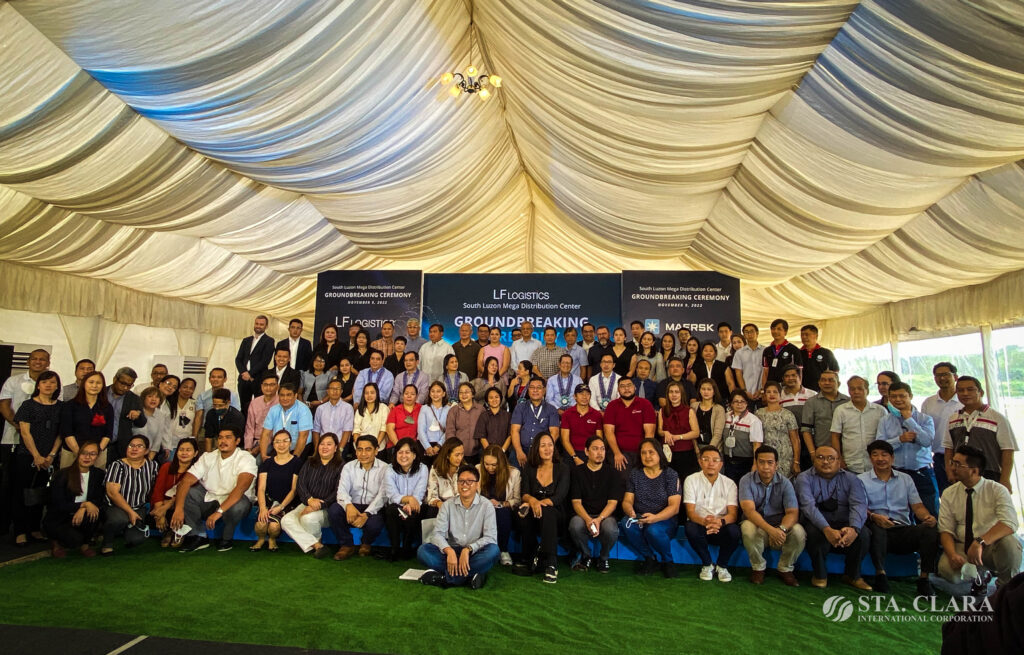 Sta. Clara International Corporation (SCIC) will spearhead the construction of the 10-hectare state-of-the-art warehouse as its general contractor alongside several sub-contractors. Its official groundbreaking ceremony was held last November 9, 2022, at Batino, Calamba where multiple key representatives of AP Moller-Maersk, LF Logistics, Precos, Inc., the local government of Calamba, SCIC, and other sub-contractors of the project were in attendance. SCIC Chairman and Managing Director, Nicandro G. Linao took part in the affair together with Norman Enriquez, SCIC Group Manager for Building and Industrial Plans. The ground-breaking event featured the traditional shoveling of soil, lowering of a capsule containing the warehouse mock-up design, and wine toasting.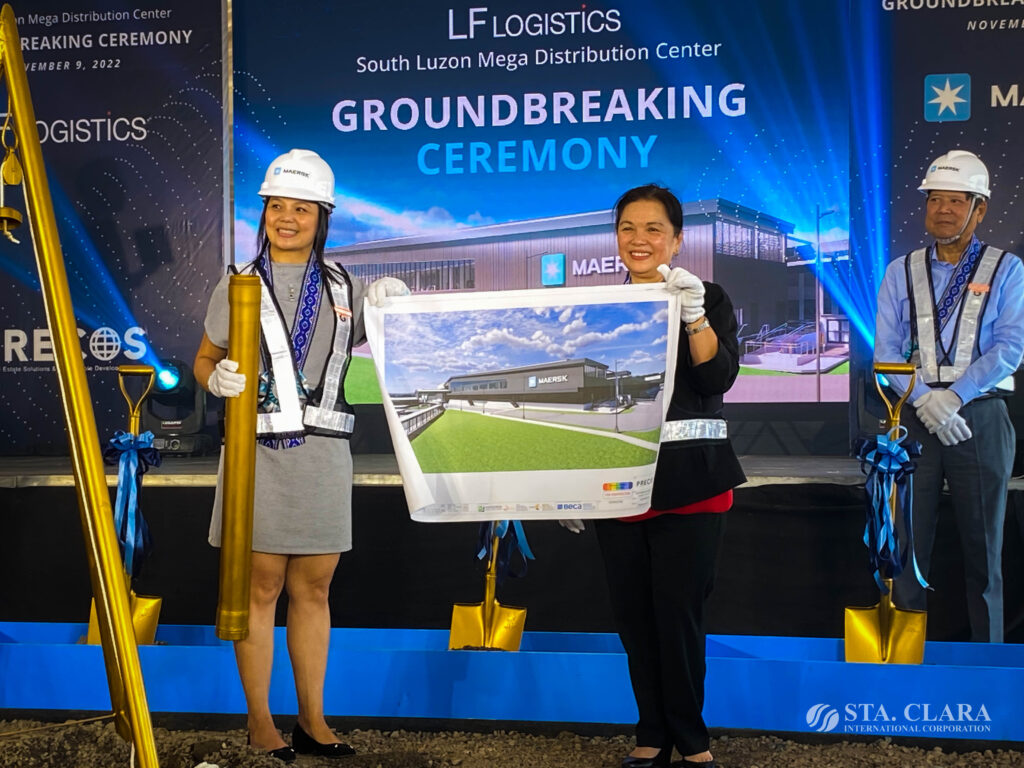 With a total allocated land area of more than 100,000 square meters, the said distribution center will be about thrice the size of the current LF-Logistics warehouse situated in Rizal. Its expected completion will be by 2023, and as promised by Maersk the entire group will return upon the facility's completion for its inauguration ceremony after one year.