Amidst the pandemic, Sta. Clara International Corporation (SCIC) has successfully launched the welcome meeting for the 8th batch of the SCIC's Cadet Engineer Program (CEP) last November 16, 2021, via Zoom. CEP is a nine-month inclusive program for young-licensed engineers to discover the various fields of construction and engineering. From contracts, planning, tendering, costing, plants, operations, equipment, and quality control, participants are provided with the capacity to become one of the future leaders of SCIC.
This year's 2021 program comprised of thirteen (13) cadets with four (4) Civil Engineers, five (5) Mining Engineers, two (2) Electrical Engineers, and two (2) mechanical engineers to undergo on-the-job training and mentoring activities with the department managers, project managers, and key officers of SCIC. The following day they were deployed to their respective assignments.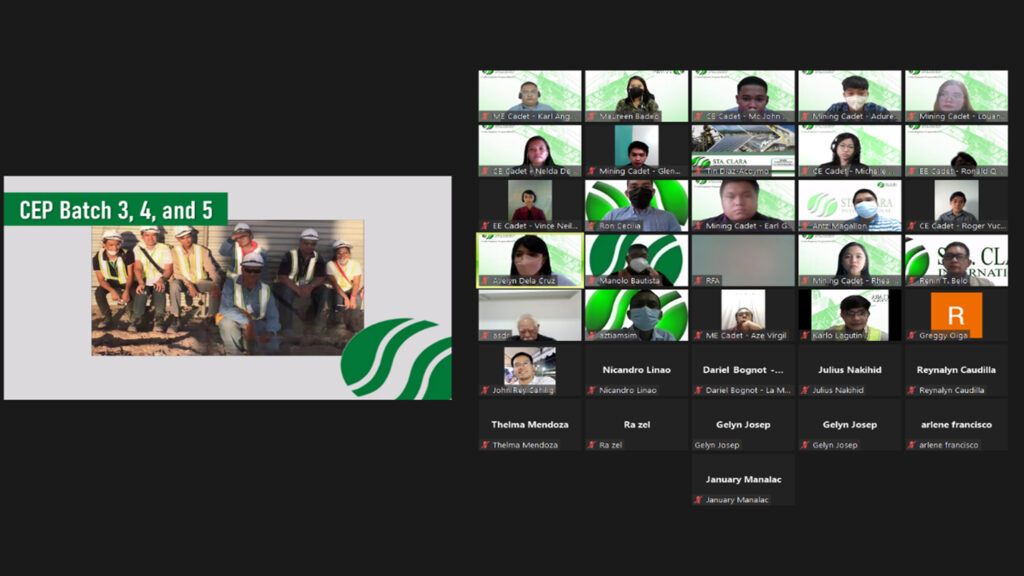 Despite the limitations of the COVID-19 pandemic, we continue to provide several learning opportunities including the CEP for individuals to excel and continue the legacy of SCIC in the construction industry.