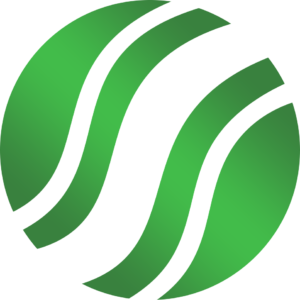 Sta. Clara International Corporation
Building your way to the future
Job Summary:
The Safety Officer supports the project and site management in fulfilling Health & Safety responsibilities. He will closely coordinate the project ESH efforts with the company and client management.
Detailed Job Description:
Administers project ESH policies, procedures and programs with focus on potentially hazardous operations and emphasizing proactive solution.
Conducts daily safety toolbox meeting to all project workers and staff prior to start of work.
Participates in a formal weekly ESH inspection program with a document report reflecting safety discrepancies and recommendations for appropriate corrective actions by the responsible party.
Evaluates and distributes project incidents, health and safety reports and records of achievement to the Project Manager. Prepares safety statistical man-hour and updates project information bulletin board.
Assists in the investigation of all accidents, injuries / illnesses, fire, property damage and other related incidents and issues reported as required.
Provides safety advice and guidance to project supervisors, foremen and leadmen, as required in the implementation of ESH programs and activities.
Conducts Safety Orientation to the Newly Hired and transferred Employees, visitors, client and stakeholders to acquaint them with site conditions and health & safety requirements.
Provides information to contractors and sub-contractors regarding their emergency response responsibilities including their compliance with fire prevention and protection requirements.
Conducts and participates in ESH meetings and management walkthrough safety and health inspections weekly.
Posts safety notices, bulletins and emergency phone numbers in designated areas.
Participates in the weekly operation coordination meeting.
Participates in the weekly environmental, safety and health meeting with all members of the ESH Committee.
Supervises the preparation of various safety signage and installation of safety barricades as required inside the working site.
Conducts safety inspection of lifting gears, portable power tools and hand tools on a monthly basis.
Participates in the conduct of Drills and disseminate Drill critique.
Ensures appropriate reporting of all accidents/incidents and actively participate in investigation process as required.
Issues ESH Violation Notice to the Violators of the ESH Rules and Regulations and ESH Code of Conduct.
Ensures that every personnel will comply to the set Personal Protective Equipment Matrix.
Conducts Inspection and Color Coding of the Electrical Powered Tools and Heavy Equipment,
Trains and advices personnel on safety and health regulations, inspections, and activities.
Other duties that may be assigned from time to time.
Job Features
Job Category
Rank and File
Educational Attainment
A graduate of Civil Engineering, mining or mechanical engineering course
Years of Experience
At least 3 years of experience in engineering, procurement and construction (EPC) projects. Has managerial experience of at least two (2) years
Others
Has attended the 40 hours DOLE- Accredited on Construction Occupational Safety and Health Training and other related trainings. Preferably has a valid DOLE-BWC Accredited OSH Practitioner Certificate for Construction.