As one of the flagship projects of the country's "Build, Build, Build" infrastructure development program, a 147 kilometers of railway system namely the PNR Clark Phase 1 from Tutuban to Malolos, is currently on development to create a quick travel time of 35 minutes for over 300,000 passengers.
On June 14, 2021, the Department of Transportation (DOTr) and the Philippine National Railways (PNR) management led by DOTr Secretary Arthur Tugade and PNR General Manager Junn Magno together with Bulacan Governor Daniel Fernando, Bulacan Vice Governor Whilhelmio Sy-Alvarado, Malolos Mayor Gilbert Gatchalian, and Sta.Clara International Corporation (SCIC) Chairman & President Nicandro Linao conducted a site inspection of the ongoing construction of Balagtas Station at the PNR Clark Phase 1. After the inspection, an event proper was held at the Calumpit Construction Yard attended by the mass media, returning OFW working in the project, and other guests.
In the event, Secretary Tugade announced that the PNR Clark Phase 1 construction is on track to their plan to be partially operational by 2023 and will be fully functioning by mid of 2024. Moreover, Malolos Mayor Gatchalian has expressed the importance of building a railway station to catalyze economic progress and improve the living conditions of many residents. Furthermore, PNR General Manager Mr. Magno mentioned that the PNR Clark Phase 1 has created jobs for the returning OFWs and affirmed that there will be continuous job matching for other returning OFWs in support of the job program set by the DOTr.

In addition to the highlighted events, SCIC Chairman & President Mr. Linao's presented one hundred returning OFWs currently working under SCIC and SMCC Philippines, Inc. and involved in the PNR Clark Phase 1 CP02 Package. Mr. Linao also gave the assurance to Secretary Tugade about SCIC's commitment to supporting the job program set by the DOTr by providing jobs to returning OFWs and displaced workers and at the same time creating opportunities for the people adversely impacted by the construction.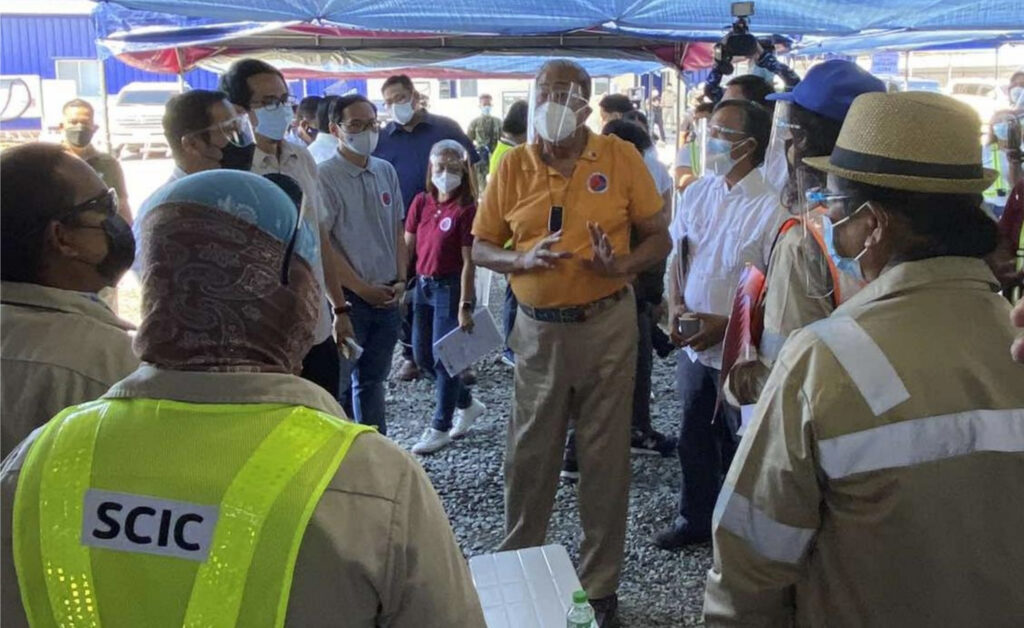 Constructing this railway system is a game-changer to the current transportation system to improve the connectivity of different municipalities from Clark to Laguna and provide commuters with fast, convenient, and reliable public transportation.