Driven by the pressing need to provide a more efficient transportation system for the public, especially in congested regions of the country, the national government together with private stakeholders, like Sta. Clara International Corporation has begun aggressively tackling the transportation sector – one of which is the railway systems.
During this year's 4th Philippine Railway Summit, various constituents from both the public and private sectors locally and abroad came together to discuss the current advancements in the different aspects of the railway sector. The two-day event was jumpstarted with a virtual presentation from various private solutions companies on October 26. Meanwhile, a face-to-face whole-day affair was held at Sheraton Manila Hotel the following day, October 27, which was graced by representatives from different institutions connected to the sector.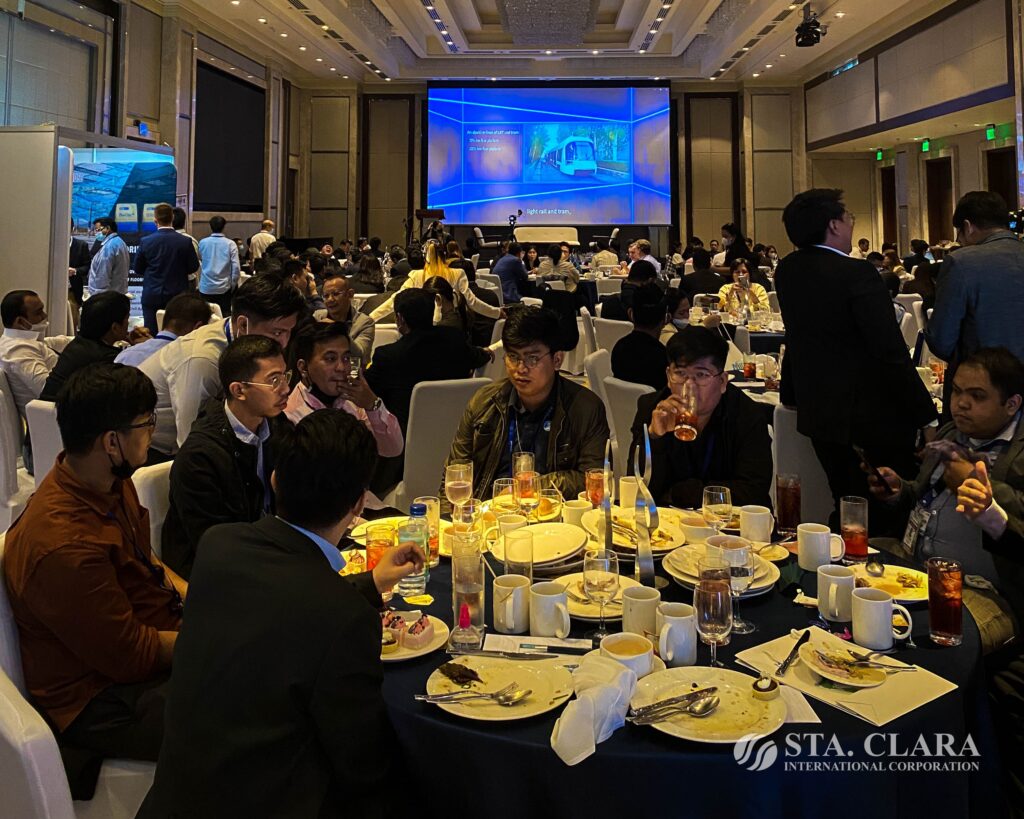 The in-person event began with a short but meaningful Opening Remarks from Senator Bong Revilla via a recorded AVP where he stressed the value of cooperation between the public and private sectors in advancing the country's transportation system. This was followed by one of the highlights of the day, a brief yet comprehensive update from the Department of Transportation (DOTr) regarding the current situation of our transportation sector.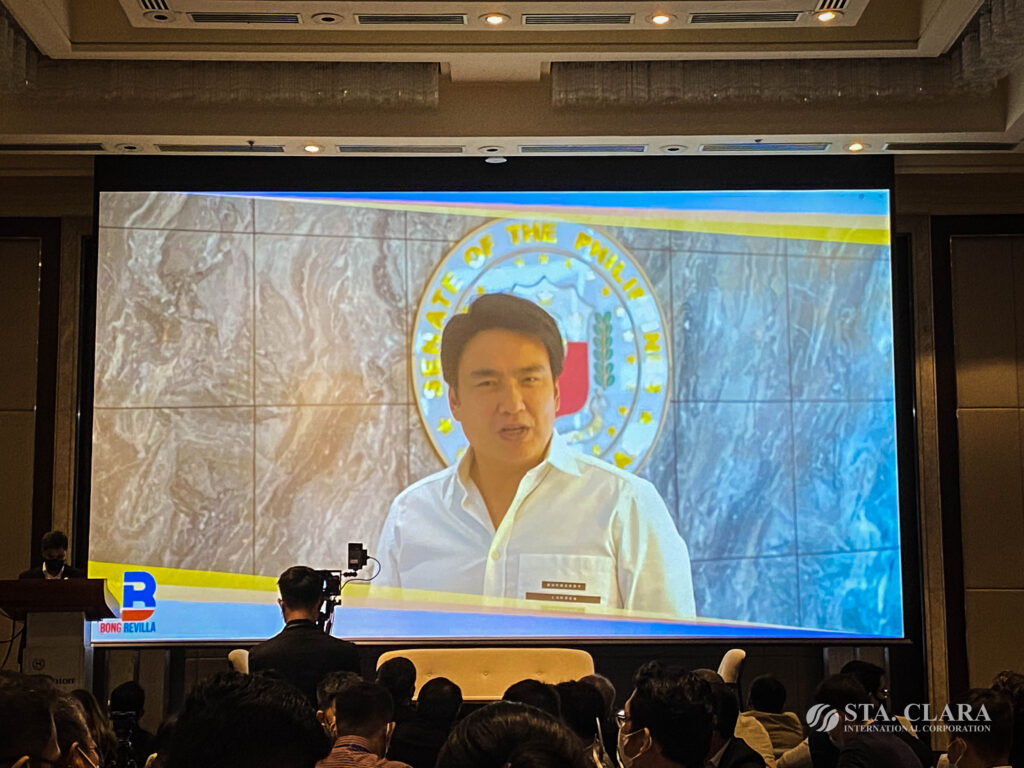 DOTr Asec. Jorjette Aquino stressed that the Philippines will be left behind by 2035 by other countries with operational railways if we fail to be competitive and keep abreast with our railroad system development. To combat the looming crisis, the DOTr promised a more assertive process in project identification and planning, application of diverse strategies, and insurance of project continuity and policy implementations. Furthermore, Asec. Aquino presented the railway projects for implementation in 2022-2028 under the Build Better More program followed by the projects already in play such as the NSCR, the Metro Manila Subway Project, the MRT-7, and the LRT-1 Cavite Extension.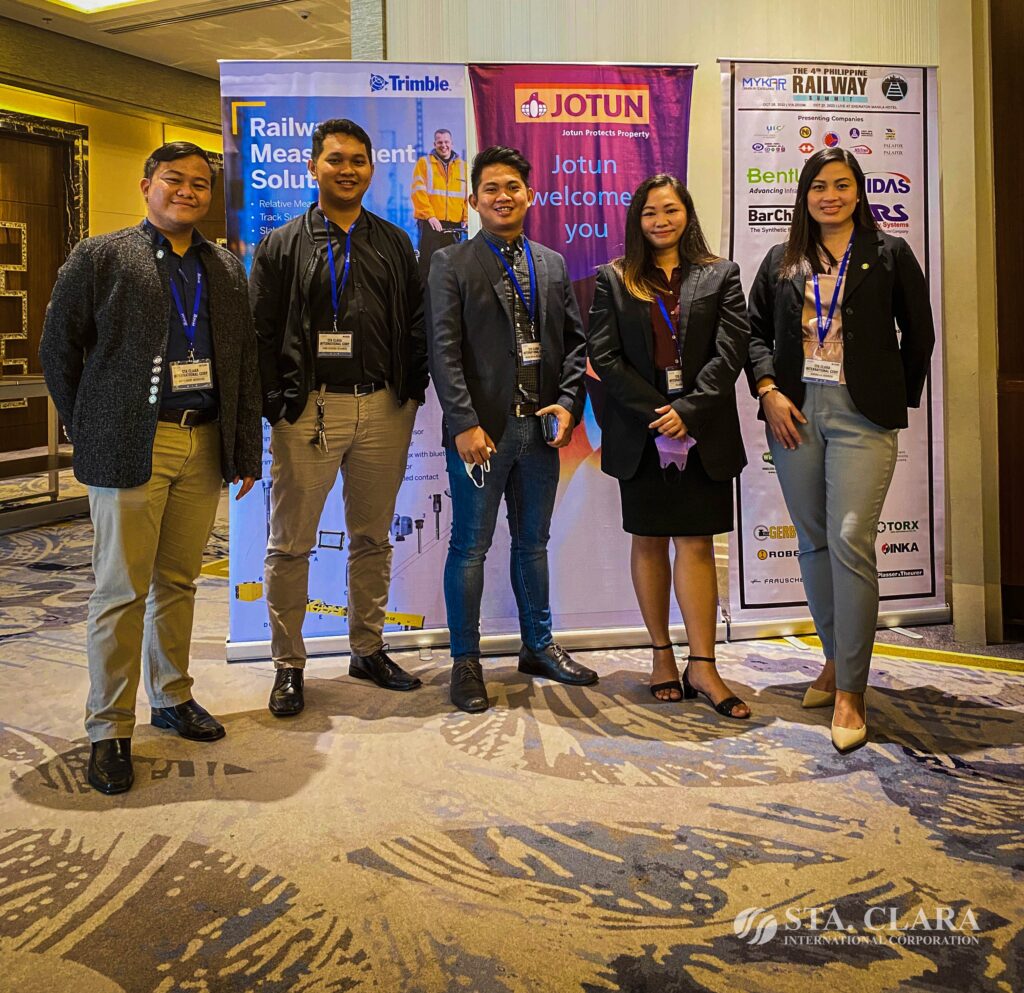 Meanwhile, Mr. Masanori Tsuchiya (Design Manager of CP101 – Metro Manila Subway Project) and Dr. Thithudung Nguyen (Chief Engineer of the Global Project Department – Shimizu Corporation) discussed the major milestones of the Metro Manila Subway Project (Shimizu-Fujita-Takenaka-EEi Joint Venture). They stressed the current groundworks happening onsite as well as some of the equipment and construction techniques undertaken by the group. Succeeding topics were presented by the event's major sponsors and partners and were capped by a panel discussion regarding the future of the rail transport industry.
With its capacity to ease the traffic and public transportation problems for future generations, Sta. Clara International Corporation has and will continue to invest in the railway sector – building transportation legacies for the betterment of the Filipino people.